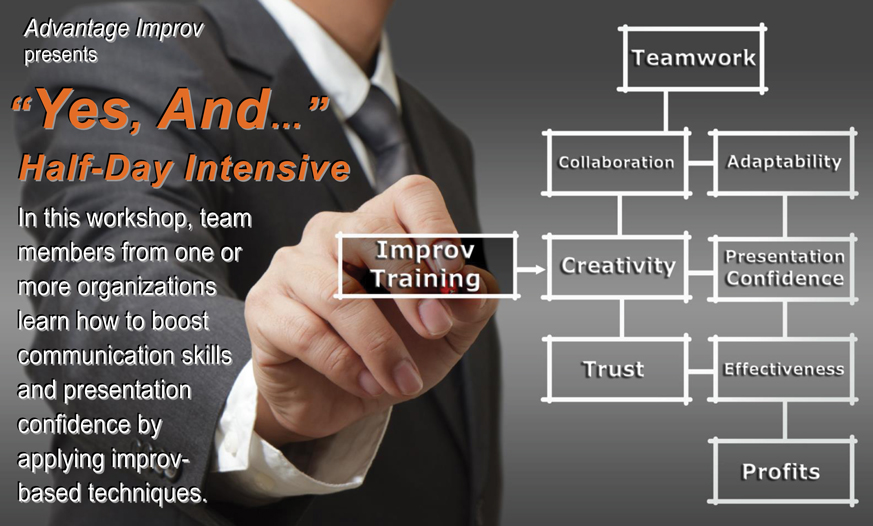 A growing number of forward thinking companies are training their employees in the same mental agility skills that enable a team of improvisational performers to create an unscripted scene on stage.

Improv in business? Yes, and... it's as beneficial as it is fun to learn.

Applying improv-based tenets of trust, communication and collaboration to the constantly changing stage of the business world has been proven to be effective in building stronger teams.

This workshop is ideal for managers, individual contributors, business owners and entrepreneurs. It's also helpful for teams (ex: sales, marketing, product development, human resources, operations, etc.) to experience this workshop as a group.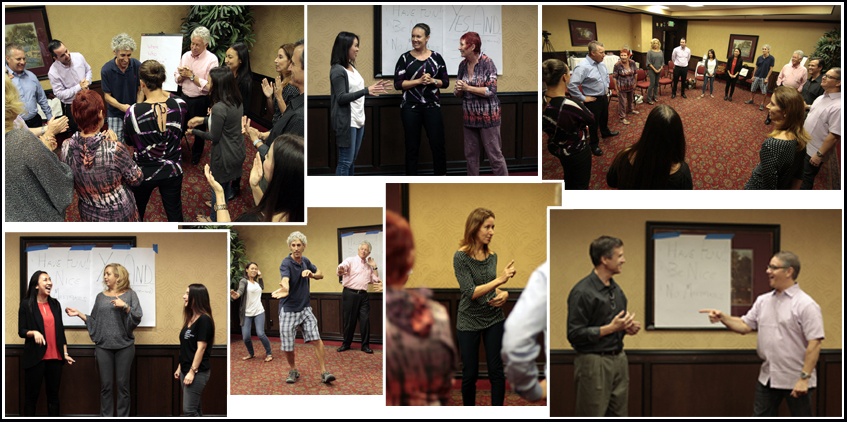 Enrollment is now open for the Sep. 14th, 2017 "Yes, And..." Half-Day Intensive workshop. Please register by clicking this button:
We use EventZilla to process workshop registrations and payments because they are convenient and completely secure.
If you have a discount code, enter your code in the "I have a discount code" field.
All students must be at least 18 years of age.
Call Advantage Improv at 888-827-2328 with any questions. We look forward to seeing you at this workshop.